The third stage of LY HF Marathon Competition
KTU radio club successfully participated in the thrid stage of LY HF Marathon, which is the local contesting for amateur radio operators (LR trumpųjų bangų radijo ryšių maratonas). First place in A division – Rimantas Baltušis LY6A, third place – Rimantas Kaulakys LY5I. The winner of B division – Mindaugas Jukna LY4L, the second place Arvydas Dimša – LY2DX. C division winner – Gediminas Lučinskas LY9A, third place – Egidijus Vileišis LY3S. First place in D division – Vytautas Šneideris LY2A, and second place – Jonas Urbonas LY4T.
Around 46 participants from all over Lithuania attended this tournament, representing different clubs and Universities.
Opportunity to participate in the World Contest CQ WW WPX SSB 2021
The upcoming weekend is a big date for all amateur radio enthusiasts around the world. The World Amateur Radio competition CQ WW WPX will be help at the end of the month, i.e. March 27-28th. The contest is going to be in SSB mode during this phase, while CW mode will be held in two months.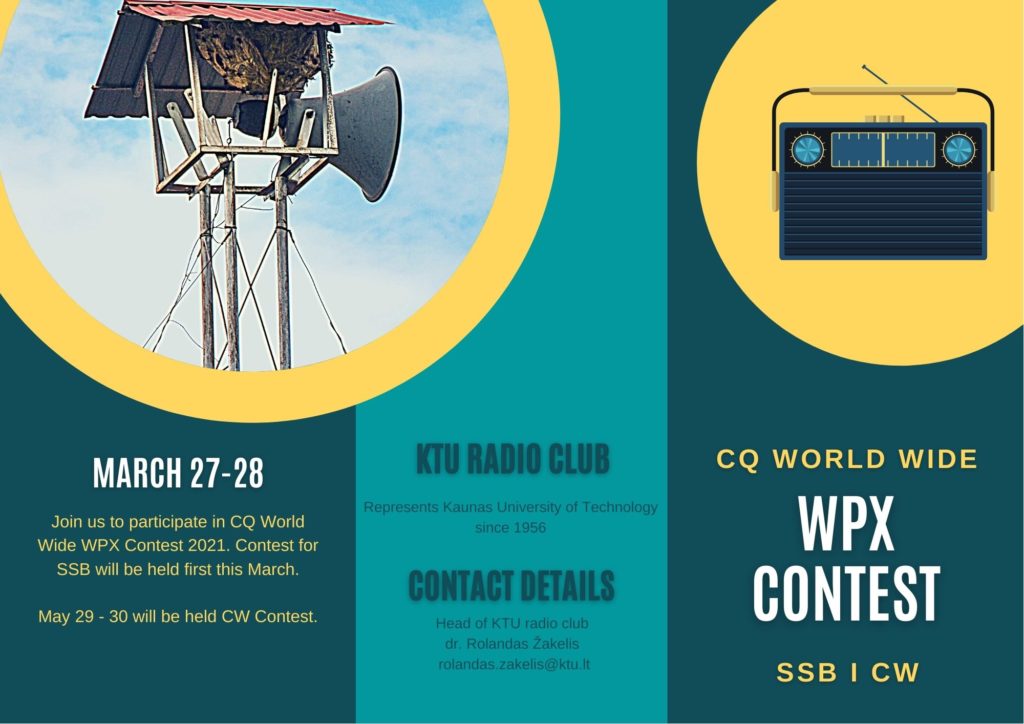 We invite everyone interested to participate in the contest. In order to represent KTU radio sports team in the competion, just fill in the name of the University in the required field of the report line KAUNAS UNIVERSITY OF TECHNOLOGY RADIO CLUB and contribute with your points.
The graduates and students of our University have been successfully participating in the world competition for a number of years. Back in 2020, KTU Radio Club members took the 19th place out of 237 in the overall World Club rankings, and – the FIRST among the Universities.
KTU members who are familiar with the types/modos of CW and SSB k, i.e. knows Morse and NATO alphabets, are welcome to join our team and contribute to future victories of the KTU Radio Club. Therefore, everyone who wants to learn more about radio sport or learn to control CW (Continues Wave) and SSB (Single Side Band) modes are also welcome to join the team.
For more information, contact the head of KTU radio sports team dr. Rolandas Žakelis (LY5AA) e-mail: rolandas.zakelis@ktu.lt , who won the 5th place in the the World Championships last year (SO 8 1.8 MHz standing).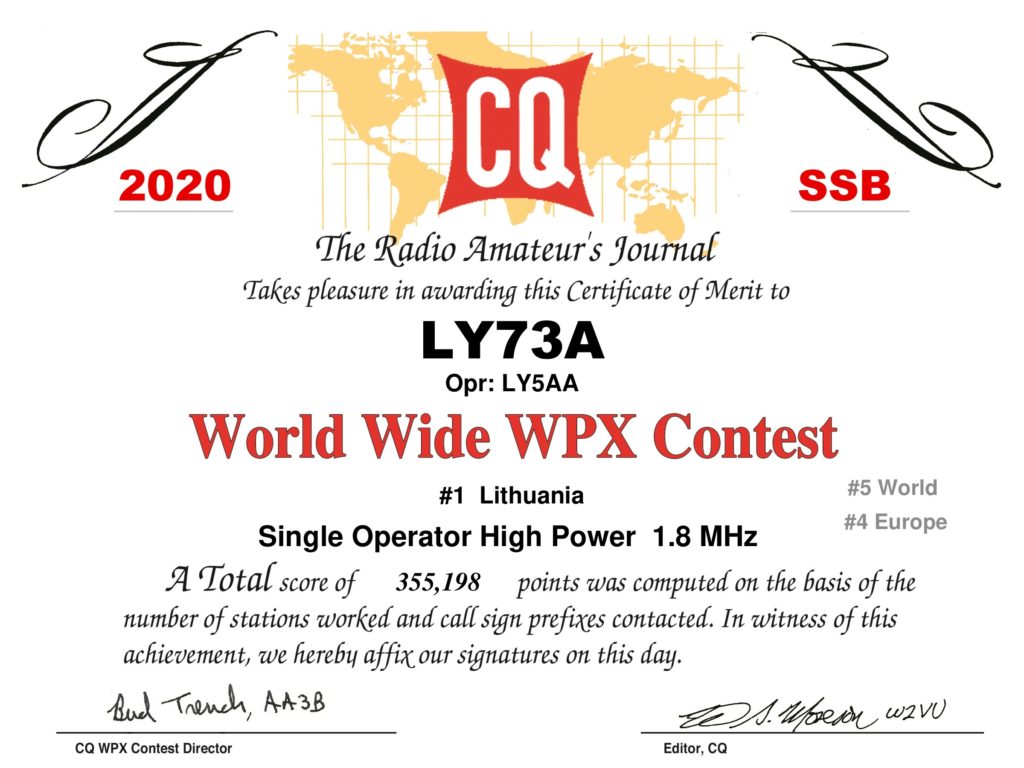 The competition is organized by US magazine CQ.
Official information about the competition is published on the CQ magazine page.