Due to Covid-19 regulations, the 49th Lithuanian Judo Championship was moved to the February 19-20. Lithuanian Open Judo Championship was in Kaunas, in which our master student (KTU Faculty of Mechanical Engineering and Design) Kipras Mikalauskas participated as well.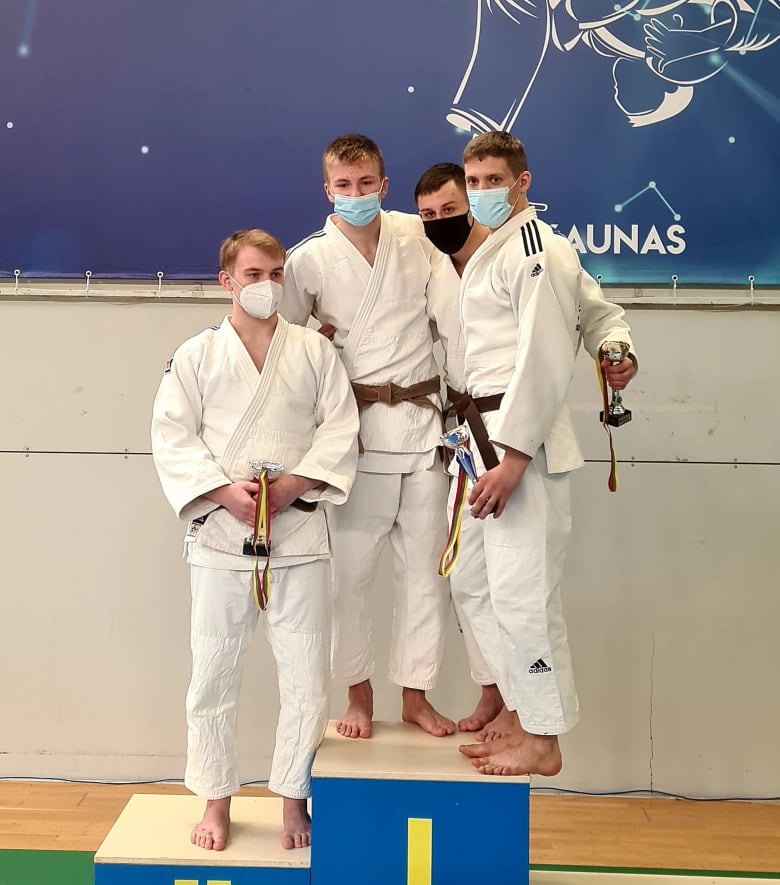 The student successfully won the first two fights, but had to admit the los to the opponent in the third fight in the overtime. However, this didn't stop the athlete from recovering and he won the final fight. KTU athlete became the third place winner in the weight category up to 81 kg.
Congratulations to Kipras for the great results and winning bronze medal in the Championship!
(#Kipras Mikalauskas is on the right side of the picture)