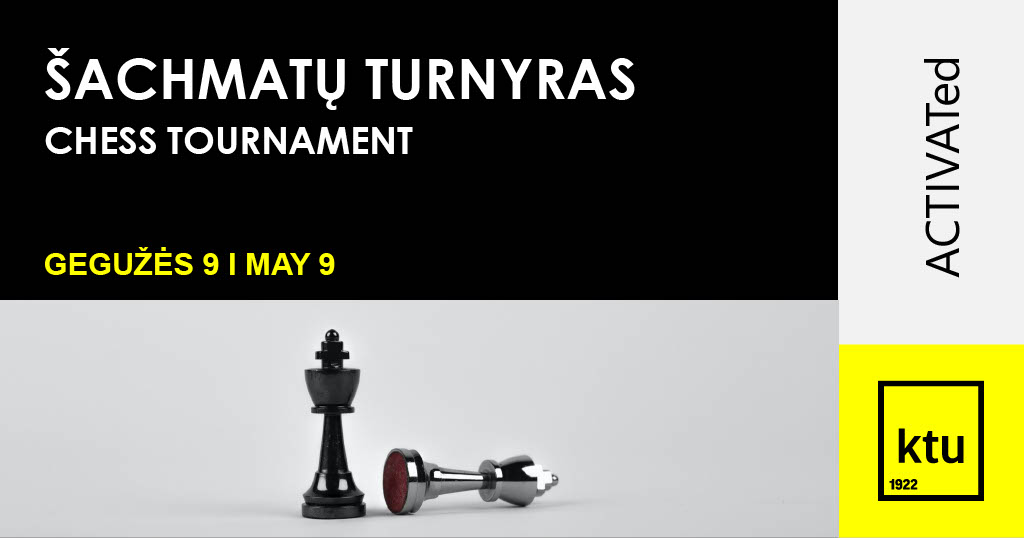 Save the date – May 9th will be the day to join the open KTU community chess tournament and crush your fellows mind by winning the battle over the board!
We invite you to participate in the online chess tournament, which will take place on Lichess.org website at 7 p.m. Everyone wishing to enter the competition must register and join the KTU community team first by pressing this link.
The winners of the competition will be awarded with medals and diplomas, and the top KTU student and employee players will also receive KTU commemorative gifts.
The goal of the chess tournament is to promote the game of chess in Lithuania and KTU community. As well as to increase the level of mastery of chess players. The tournament is open to everyone who joins KTU team on the Lichess.org prior the start of the tournament. Registered participants will be confirmed by the organizers. In order to log in, please don't forget to identify yourself by providing your name, surname and participant status (employee, student, guest).
Don't overthink, register yourself and join the tournament ONLINE!
"Every chess master was once a beginner." – Irving Chernev