Last weekend, 2021 April 24-25th, was held 27th Aerobic Gymnastics Championship of the Republic of Lithuania in Prienai. KTU aerobic gymnastics team won the 1st place in the overall team classification and two silver medals in other competitions!

Great victories in the adult age groups
Sonata Češkevičiūtė, student of KTU Faculty of Chemical Technology, and student of KTU Faculty of Mechanical Engineering and Design Edvardas Šakalys won the silver medal in the mixed pair competition. Sonata Češkevičiūtė also competed in women's singles event, where she took the 5th place.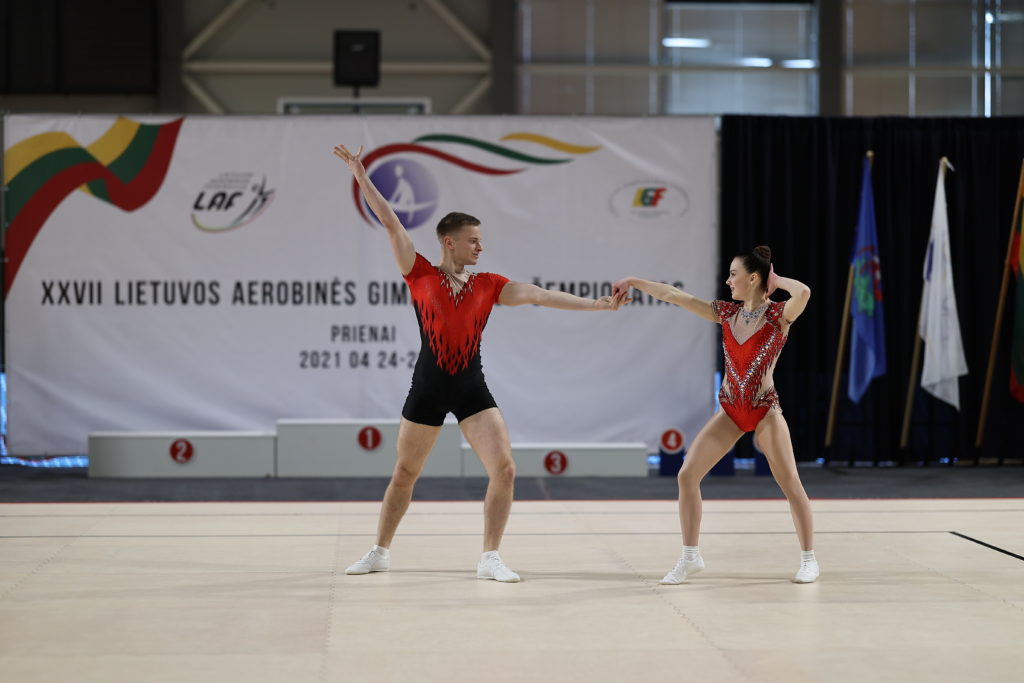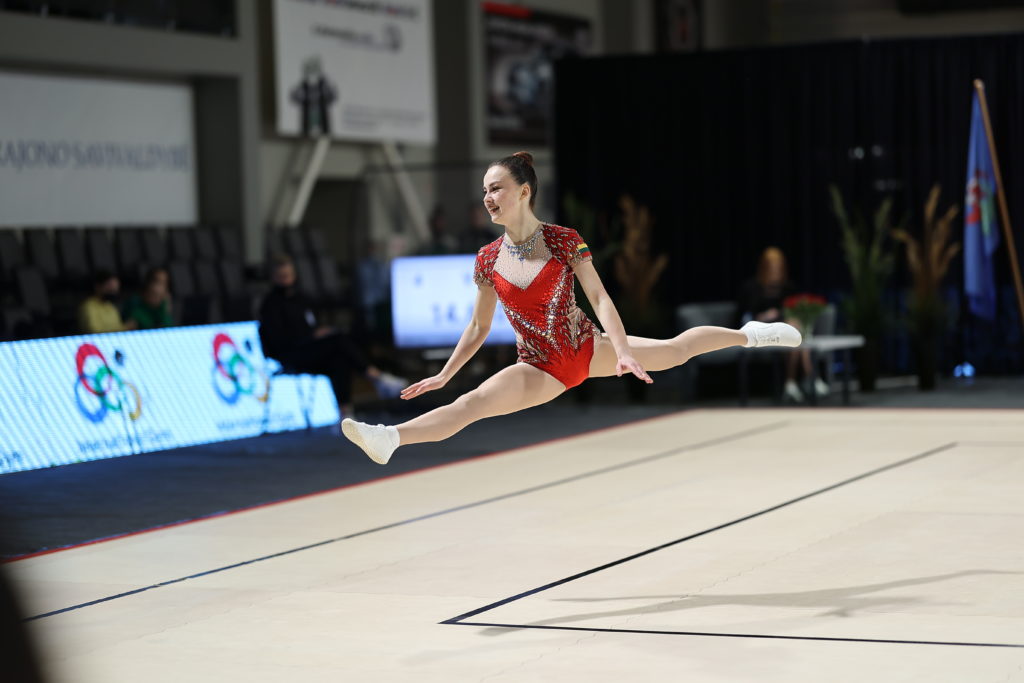 KTU team members Augustė Čičinskaitė, Justė Stankevičiūtė and Sonata Češkevičiūtė won the 2nd place in the Trio competition.

Ticket to the 2021 World Cup
KTU student Edvardas Šakalys, who is also a member of the joint team, together with LSU (Viktorija Treigytė) and GS "Olympia" (Karolis Lukaševičius) team members won the 1st place and will be going to the World Aerobic Gymnastics Championship 2021. The World Championship will be the upcoming month on May in Baku, Azerbaijan!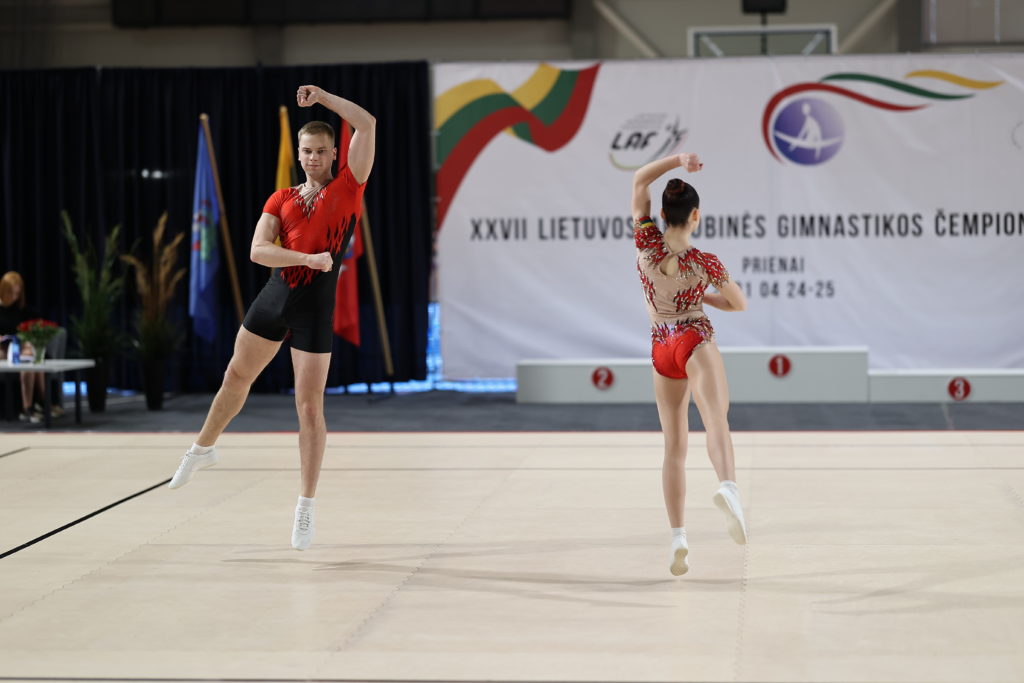 Congratulations to our students and best of luck conquering the world with moves to Edvardas!
#KTU ACTIVATed