Last Saturday, on April 10th, was Lithuanian Students Badminton Championship held at Kaunas University of Technology sports hall. Five of the students represented the University successfully at the championship: Mark Šames, Gedmantas Čepkauskas, Kasparas Vilkevičius, Kristina Kisieliutė and Roberta Milašauskaitė. KTU badminton team finished the tournaments with two medals, wining the 1st place in the teams cometition and 2nd place in men's singles by Mark Šames (KTU Faculty of Mathematics and Natural Sciences student).

Other results of KTU students
Another representative of KTU Faculty of Mathematics and Natural Sciences Gedmantas Čepkauskas won the 4th place in men's singles, and Kasparas Vilkevičius, student of KTU Faculty of Mechanical Engineering and Design, took the 7th place. KTU Faculty of Informatics student Roberta Milašauskaitė took the 6th place in women's singles competition.

Results of Lithuanian Students Badminton Championship for Teams 2021:
I – Kaunas University of Technology
II – Vytautas Magnus University
III – ISM University of Management and Economics in Vilnius
Congratulations to our athletes and head coach Rasa Šulnienė!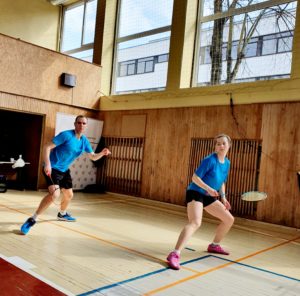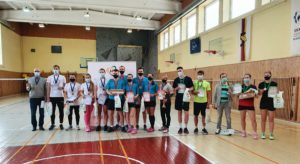 #KTU ACTIVATed photo from coach Rasa Šulnienė.