This Saturday ( March 13th) was Lithuanian winter athletics championship of University students. The Championship took place at LSU track and field arena in Kaunas. Several students from Kaunas University of Technology (KTU) medals and won the 3rd in the overall team standings!
Eighteen students participated from the University at the Championship. KTU athletes competed well and showed great final results. Three of our current students and a graduate won four medals: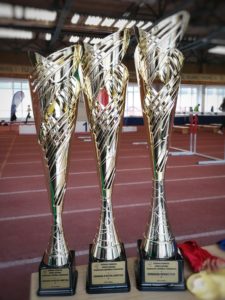 Algirdas Asauskas (Faculty of Electrical and Electronics Engineering) high jump – 2nd place;
Arnas Bartkevičius (Faculty of Civil Engineering and Architecture) shot put – 3rd place;
Tomas Miliūnas (Faculty of Mathematics and Natural Sciences) 800 m running – 3rd place;
Martynas Vrašinskas (Faculty of Mechanical Engineering and Design Graduate) 60m barrier running– 2nd place.

Other achievements and results of KTU athletes in the competition
Students of Faculty of Mathematics and Natural Sciences, Gedvilė Orintaitė, took 5th place in 60 m barrier running and 60 m running 18th place. Lukas Krikštanavičius long jump – 5th place and 60 m running was 17th. Another student of this faculty, Marijus Miliūnas took 4th place in 800 m race.
Also, three students participated from the Faculty of Mechanical Engineering and Design. Rokas Berūkštis reached the final run of 60 m the second, but was disqualified due to the premature start and completed the competition 5th. KTU athlete Gustas Griška was 8th in 60m run and Jurgis Džiaugys – 4th in shot put.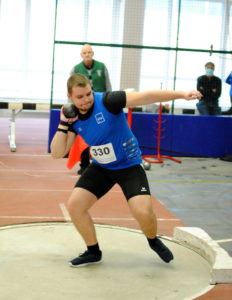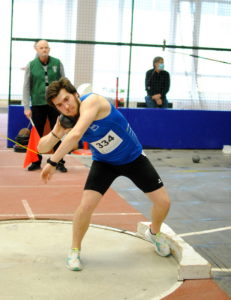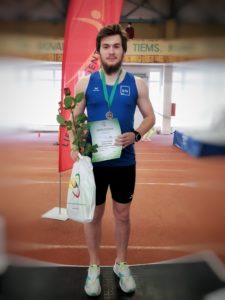 Students of the Faculty of Informatics: Vytenis Giedraitis 6th place in shot put and Vladislovas Kofyrinas 7th – 60 m race.
Emilija Mockutė (Faculty of Chemical Technology) 5th place in shot put and 19th – 60m running.
Karolina Jasaitė (Faculty of Social Sciences, Humanities and Arts) – 5th place in high jump, 20th place 60m.
Ignas Dailidėnas (Panevėžys Faculty of Technology and Business) took 8th place – 400m.
Ričardas Gudonavičius (Faculty of Electricity and Electronics) was 12th in 60m distance run.
KTU graduates Arnoldas Milkus took 19th place in 60 m running and Justinas Viskupaitis completed 400 m distance in the 9th place.
Congratulations to KTU athletes and head coach Ernestas Karaškienė for the outstanding performance!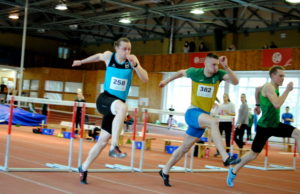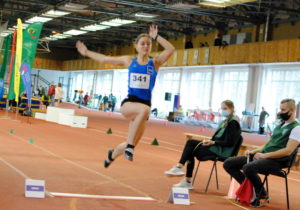 #KTU ACTIVATed photos from Ernesta Karaškienė archive.