Last Saturday, on April 17th, was Lithuanian Student Powerlifting Championship that took place in LSU Athletics Manege. Our KTU powerlifting team was successful and came back home with 3 gold and 2 silver medals, and also great personal achievements.
KTU athletes took the 2nd place in the Championship (team standings), and five of the students won medals in the personal competitions.

Abundance of medals and Lithuanian record
Ramunė Vainauskytė, student of KTU Faculty of Chemical Technology, not only won a gold medal in the competition (weight category up to 63 kg), but also managed to hit the the personal and Lithuanian records. Also, students of KTU Faculty of Informatics Žydrūnas Drangis won a gold medal and accomplished the master's norm (weight category up to 93 kg), and Rimas Povilaitis took the first place in the weight category up to 59 kg.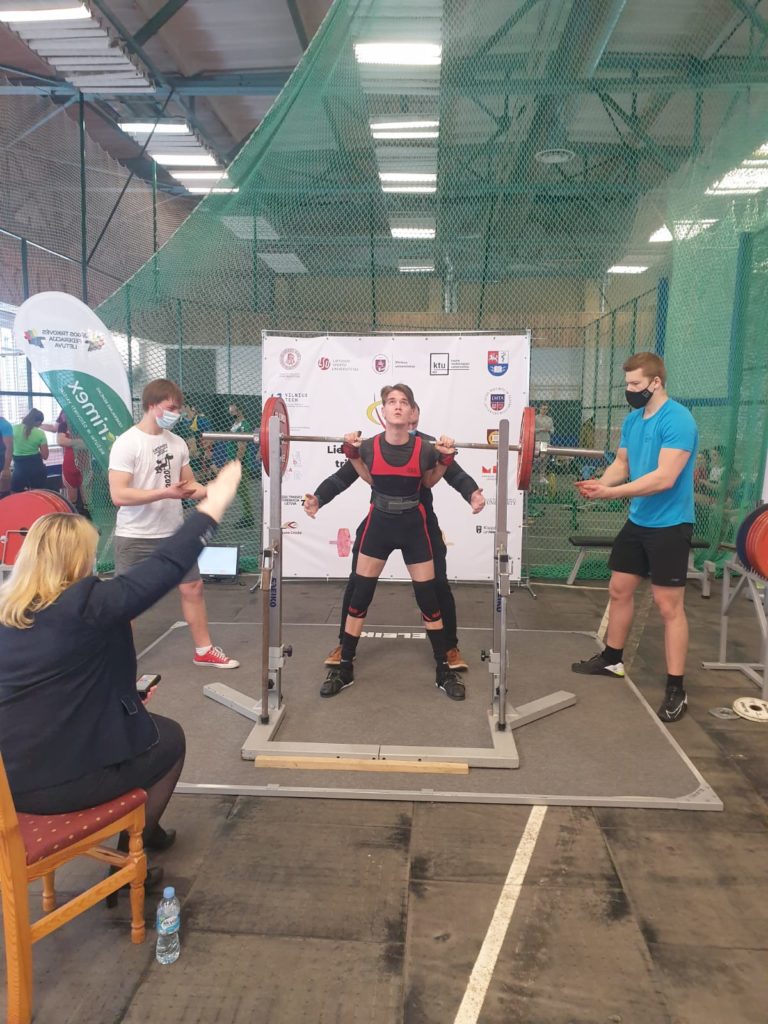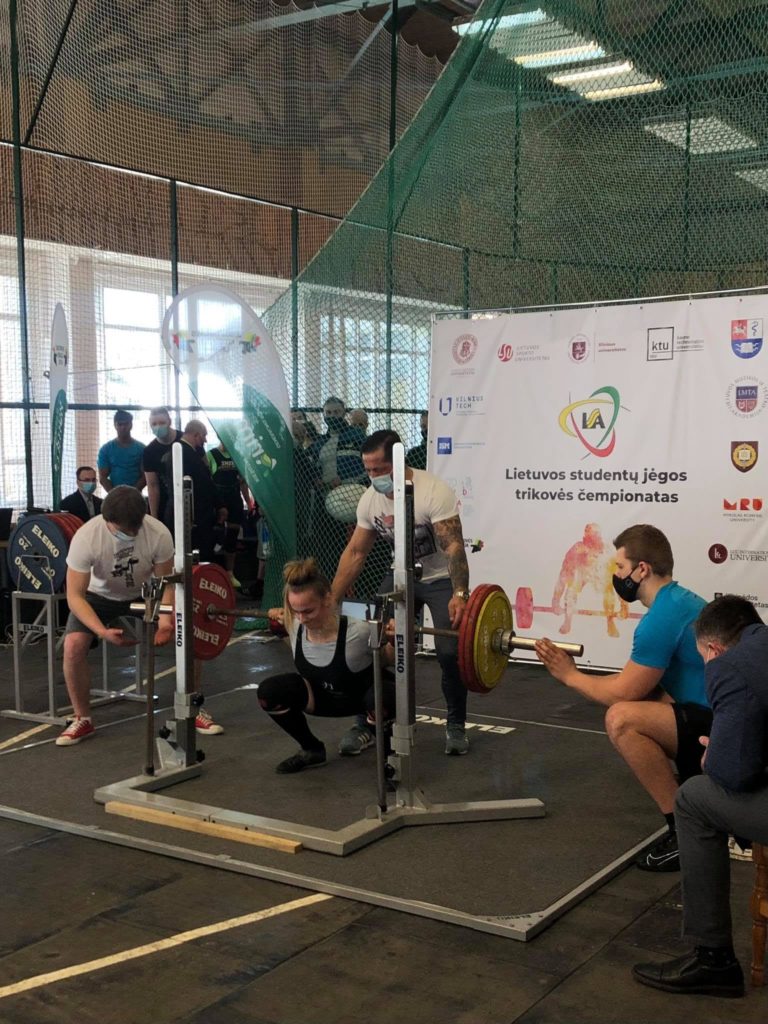 Liudvikas Gudas, student at KTU Faculty of Electrical and Electronics, repeated last year's result and won a silver medal in the weight category up to 120 kg. Another KTU student, Vincentas Gintalas also took the second place in the category up to 105 kg and was the best out of the other team members competing in this category.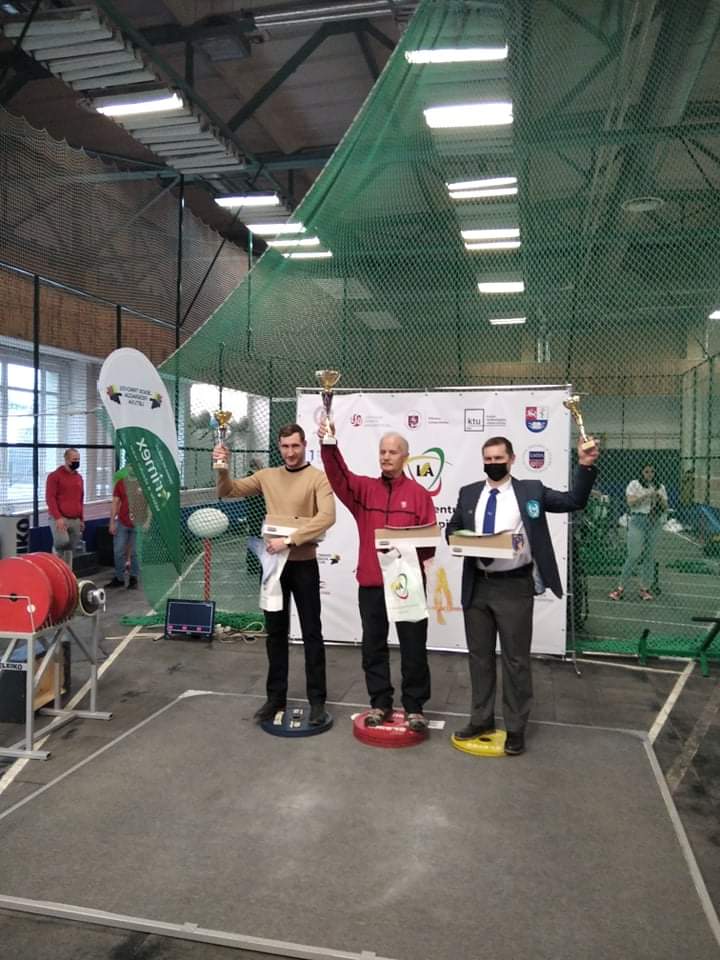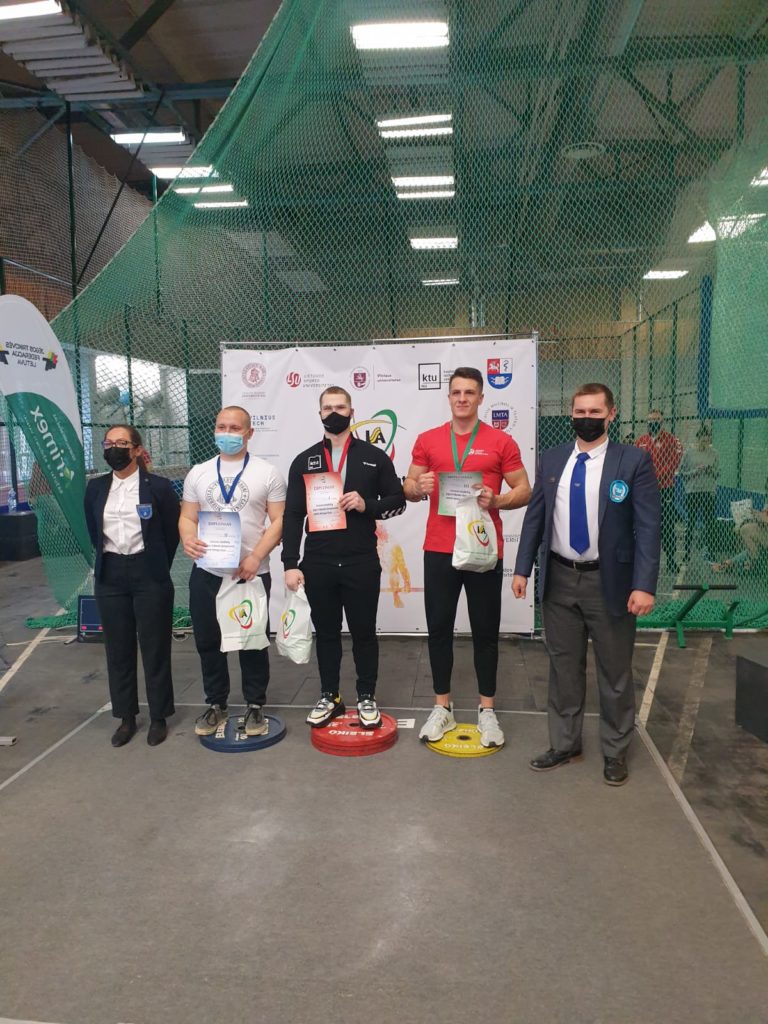 Congratulations to our strongest KTU students and their head coach Gintaras Aleknavičius!
#KTU ACTIVATed